Fulfill Your Hiring Goals With
Time Agency Group Recruiting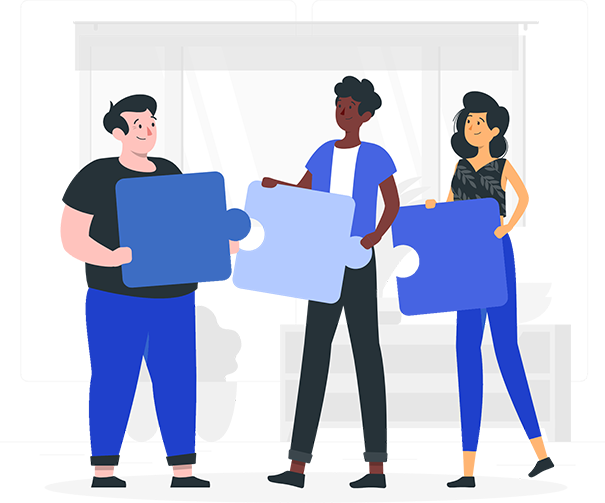 We may be a young company, having just started this year, but we possess a wealth of industry experience. Our team, which is based in the United States, Canada, and India, is composed of individuals with a majority having education in Information Technology and hands-on experience in the industry. This allows us to excel in our work and provide exceptional service to our clients. Our company is registered in Ontario, Canada with the name of Performdigital Inc. Our services include IT Consulting, IT Recruiting, and Software Development, all tailored to the North American market.
To provide all of our services to clients, we rely on our experienced team and also our partner teams and network. If one of our partners accepts your assignment, you will deal directly with them. We choose partners based on their experience, skillset, and expertise in the Information Technology field. In our recruiting service, we do all types of Hiring including Contract, Direct, Remote, and RPO services. In Software development services we cover all technology including ASP-dot net, Java, PHP, and web development.
TAG recruiting company's core values are the fundamental beliefs and principles that guide our actions, decision-making, and behavior. They are the foundation of our company's culture and shape the company's mission, vision, and goals.
We strive for excellence in everything we do and are committed to providing high-quality service to both clients and candidates.
We build strong, long-term relationships with clients and candidates based on trust, mutual respect, and open communication.
Ensure impactful innovations
We embrace new ideas, technologies, and methodologies to improve our performance and better serve our clients.
Our Business Ethics are as follows:
Confidentiality: All information provided by candidates and clients should be kept confidential and not shared without consent.

Compliance with company's policies and procedures: The company should be compliant with all of its internal policies and procedures to ensure the best outcome for all parties involved.

Professionalism: The company should conduct itself in a professional manner, providing high-quality service to both candidates and clients.

Continuous improvement: The company should be committed to continuously improving its business practices and ensuring the best outcome for all parties involved.

Compliance with laws and regulations: The company should comply with all relevant laws and regulations, including those related to equal opportunity and non-discrimination.
Join the Time Agency Group!
Are you ready to take your recruitment career to the next level? Our company specializes in connecting top talent with leading companies in the IT industry. We provide ongoing support and career development resources to ensure your success in your new role. Don't miss out on this opportunity to take your career to the next level. Join our IT recruitment company today and start your journey to success.