Website
Development Services
Build and design the classiest, trendiest, elevated bespoke websites for your business with us, for your company's bright digital future.
We Take a Stepwise Approach to Solve your Problems.
Whether you need a simple static website or a full-fledged complex web portal, our expert website developers follow these steps to manage our web development services:
Your company's requirement
Create custom website blueprint
Check for effective functioning
Launch & performance monitoring
Periodic check & optimisation
Website support and maintenance
Your Product Idea Needs a Result Oriented Execution
Website development is a complex process. We make it happen in the following 4 steps.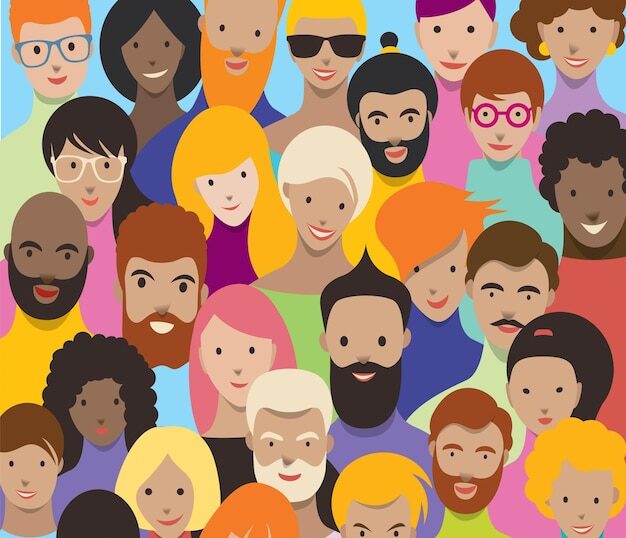 Web Development Expertise
Experienced and skilled web designers & developers work with you to create a website that meets your specific needs & requirements.
Cost efficient
We offer a wide range of web design services, from simple website creation to more complex e-commerce solutions at lucrative pricing.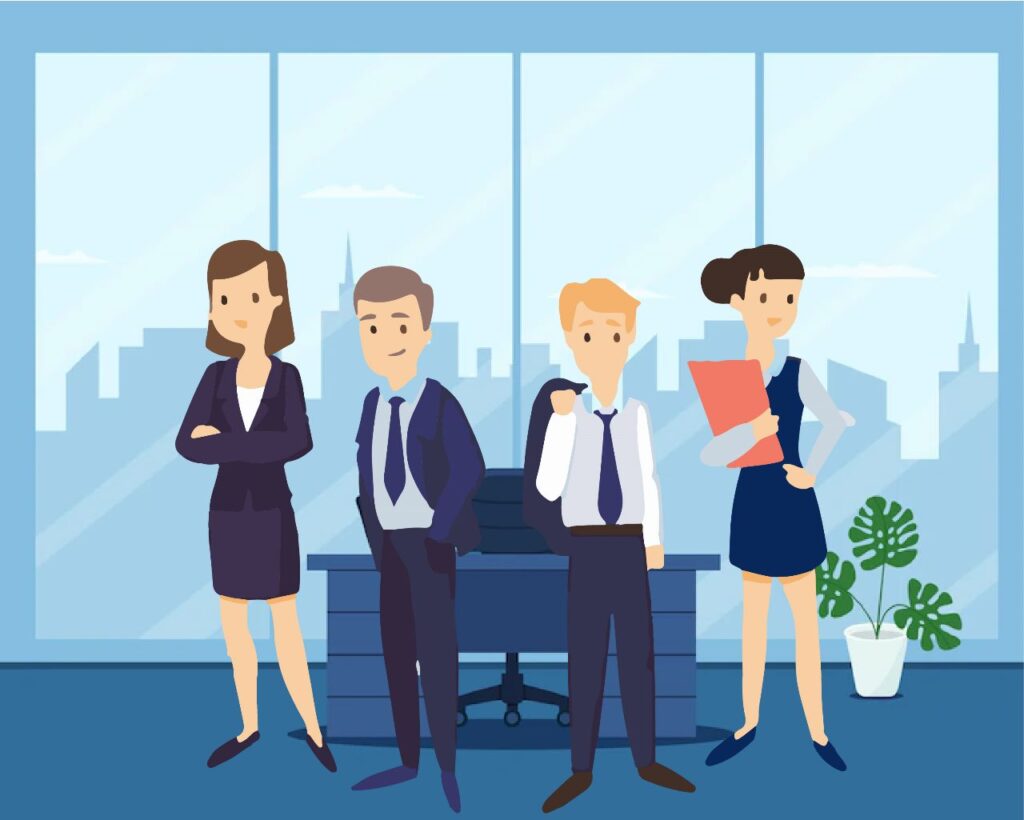 Latest technical know-how
Our designers use the latest technologies & tools to create a website that is visually appealing, functional, and user-friendly.
Let's Discuss Your Project
If you're interested in web development services that can help take your business to the next level, we encourage you to connect with us at the earliest…
Websites are one of the most important aspects in the arsenal of any business. They are frequently the first point of contact between a company and its potential customers, so they must be well-designed.
Our web designers are experts at creating beautiful, user-friendly websites that will set your company apart from the crowd. We take the time to learn about your company and its goals so that we can design a website that accurately reflects your brand and helps you achieve your goals.
We are constantly keeping up with the latest web design trends and technologies, so you can be confident that your website will be at the forefront of the industry.
So, if you're looking for a web design team to create a beautiful website that will help your business thrive, get in touch with us right away.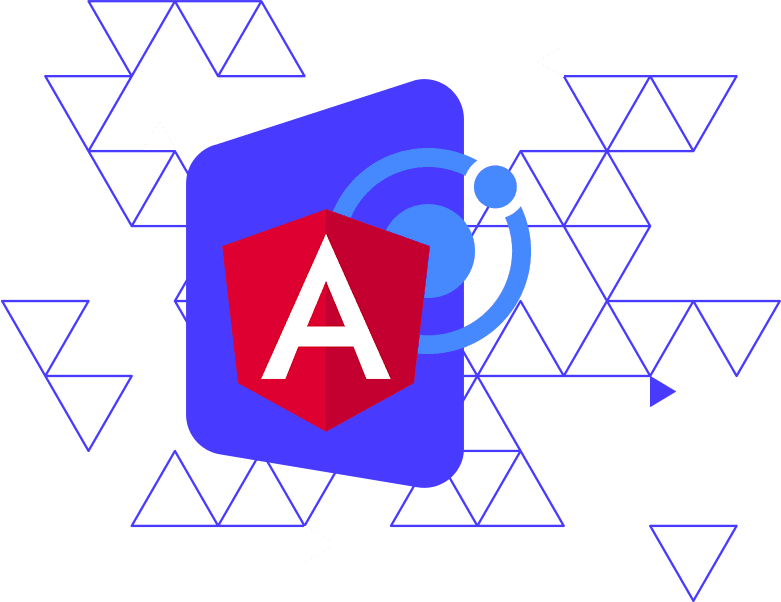 WordPress Website Development
Without a doubt, WordPress is a popular open-source content management system (CMS) used by millions of people around the world. It is popular for its reasons like- is user-friendly, versatile, and relatively simple to use. It can be an excellent way to promote your products or services on the internet.
We have a team of experienced and skilled developers who can assist you in creating the ideal website for your business based on your requirements.
We understand the intricacies and can assist you in determining the best themes and plugins for your specific needs. From the initial consultation to design and implementation, to ongoing maintenance and support, we provide comprehensive services for complete WordPress websites.
Look no further, get in touch with us right away.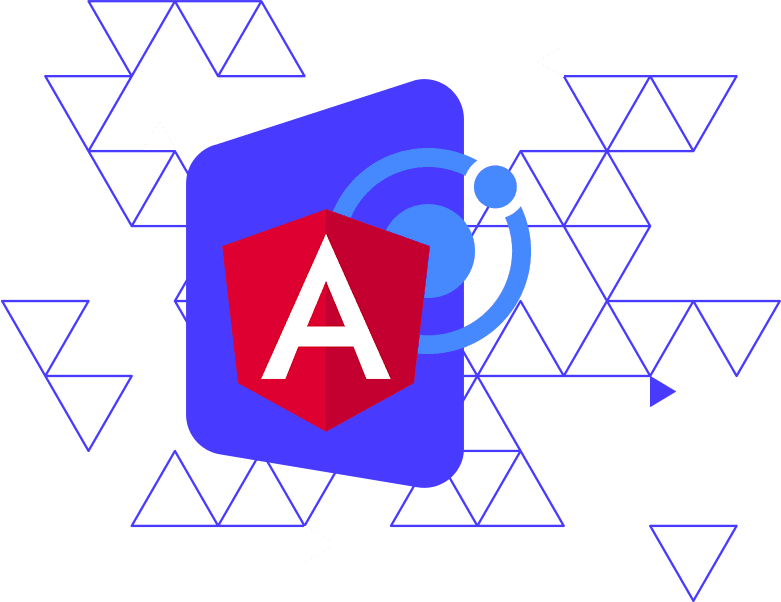 E-commerce Website Development
If you want to have a customized e-commerce website built specifically for your company, you can select a platform that meets your needs and budget. For example, if you sell digital products, you'll need a platform that supports digital downloads.
Shopify, Magento, and WooCommerce are some of the most popular e-commerce platforms. These platforms provide a number of features and plugins to assist you in running your online store.
If you're unsure which platform is best for you, contact us and we'll help you assess your needs and recommend a platform. We are a foremost e-commerce website development firm with experienced professionals who have the necessary skills and expertise to create an effective e-commerce site for your business.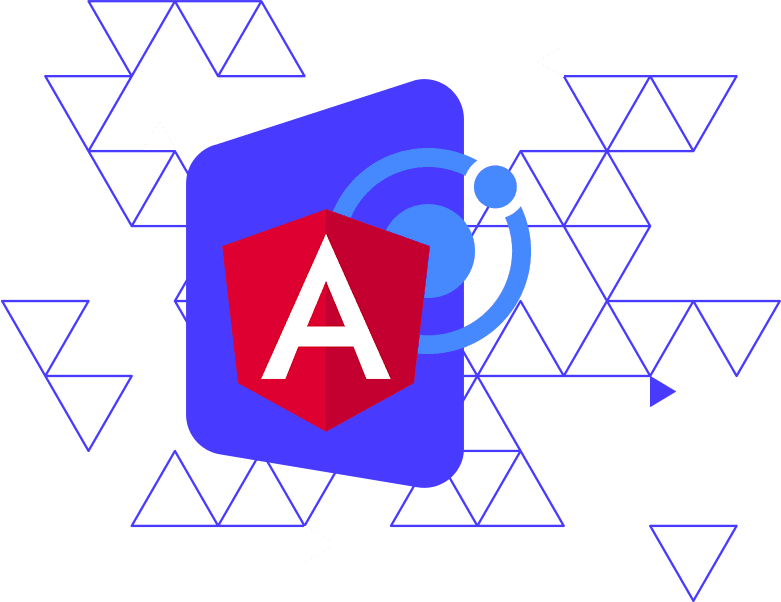 Custom Website Development
The internet has become an integral component of our everyday lives, and a custom website is an excellent way to ensure that your online presence accurately represents your brand.
Our web development team will collaborate with you to design a website that is tailored to your specific needs and goals. We recognise that every business is unique, and we will take the time to learn about yours in order to create a website that accurately reflects your brand.
Furthermore, we will work with you to ensure that your website is search engine optimised so that potential customers can easily find you online. To learn more about our custom website development services, please contact us today.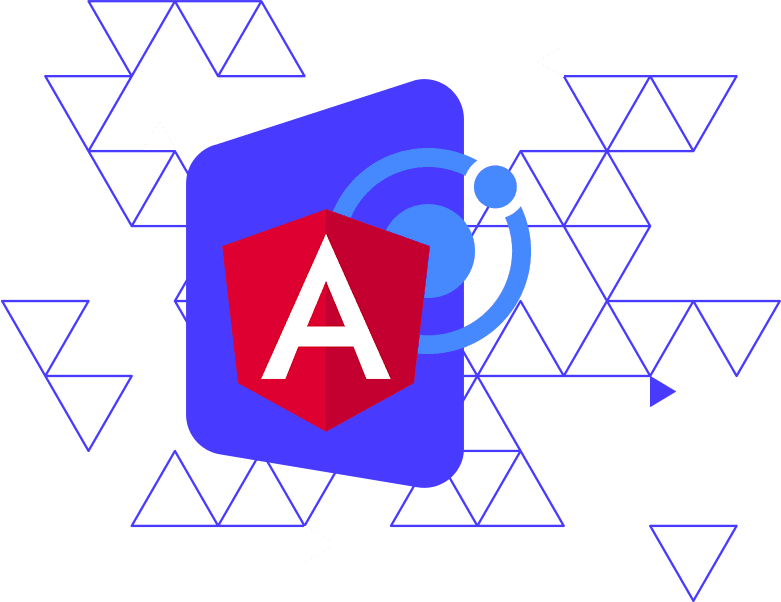 Want to create/revamp your website?
Come to us and benefit from our services. We will assist you in taking your company to the next level online. Our web development team is always happy to provide a free consultation to get you started.
So, what are you holding out for? Fill out the form on the side with your information, and we will contact you as soon as possible.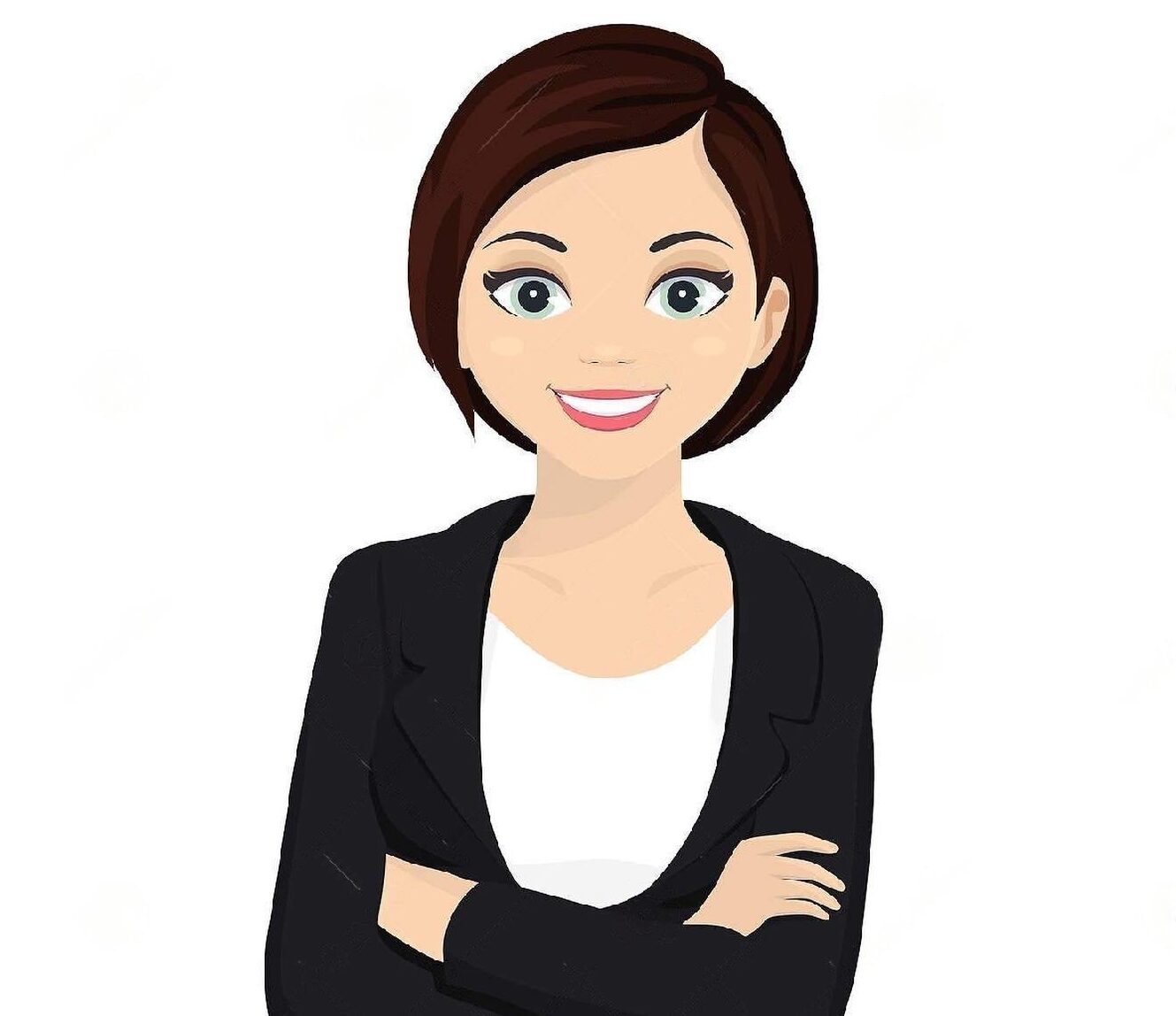 Interested in our Services ?
Outsource Web Development – Find the right Website Design & Development Outsourcing Company
Have a web development project in mind but need more resources to execute it? Web Development outsourcing is the best option to go for! As the leading Web Development Outsourcing company, we know all the ins and outs that are there to know about development outsourcing. Read on to get all this information to make your web development project successful!
What is web development?
Web development is all about building and maintaining a website from scratch. It is all the back-end work that makes a website look seamless and responsive. The process involves a series of steps, from coding to checking the performance of a website. Many companies that lack valuable resources like skilled talent, capital, time, etc, opt for web development outsourcing for the completion of their project.
Web development outsourcing is the process of hiring a third-party web developer to handle the project requirement of companies. These outsource web developers or the outsource development company are hired only for a short-term project and paid accordingly.
What is web design?
Many people confuse web developers with web designers as the same job performers, but guess what? They are not! Web designing is the process of creating and designing the visual layout of a website. It also designs the structure and other functionalities of the website with detailed planning and organizing of various elements like color, layout, schemes, images, typography, etc.
Web designers and web developers often work together, but their job roles are completely different! This is why companies sometimes outsource web design requirements by coordinating with their in-house web developers. Website designing outsourcing allows the business to hand over web design requirements to professional designers. This helps in the timely accomplishment of project deadlines with effectiveness and efficiency.
What is web design?
As mentioned above, web developers and website designers have different job roles! The below table highlights the differentiation in a better way:
| | | |
| --- | --- | --- |
| Basis | Web Developers | Website Designers |
| Job Role | Mainly focuses on the technical implementation of a website, involving programming, server-side logic, databases, and functionality. | Mainly focus on a website's visual and aesthetic appeal, including layout, color schemes, typography, and graphical elements. |
| Required Skillset | Web developers are skilled in programming languages like HTML, CSS, JavaScript, and server-side languages such as PHP, Python, or Ruby. They may also possess some designing skills as developers.  | Web designers are proficient in graphic design tools and software like Adobe Photoshop, Illustrator, or Sketch. They also possess knowledge of color theory, typography, user experience principles, etc. |
| Functionality | They develop interactive features, back-end systems, and server-side components that enable dynamic functionality on the website. | They focus on creating a visually appealing and intuitive user interface that enhances the user experience. They may also use animations, forms, and other interactive elements. |
Why Should You outsource web development and website design?
You may have heard of many apps of companies that have begun as startup ventures but now are among the best-known apps out there. Their success mantra is simple! They opted for web development outsourcing from scratch and generated more income than their fixed expenses (development expenses, hiring, training costs, etc.).
The circumstances to opt for web development or web design outsourcing might not be the same for every company, but here are some standard reasons that may push you toward the outsourcing road:
Access to specialized expertise and skills
Outsourcing gives you the flexibility to reach out to professionals with specific knowledge and skills for high-quality outcomes.
Cost savings and budget control
No need to spend much to hire web development talent. Outsourcing lowers expenses and maintains better control over project costs.
Faster development and time-to-market
Web design or development outsourcing expedites project completion and launches your website sooner.
Focus on core business activities
You are given the flexibility to allocate resources to core competencies while leaving web development and design to experts.
Scalability and flexibility
Businesses can easily scale up or down based on project requirements without incurring additional overhead, which benefits the budget in the long run.
A typical developer team structure for outsourced website development
An outsourced web development team holds the same structure as the in-house web development team. But practically, it is not feasible for every organization to hire all the team members to fulfill a single project requirement.
An outsourced development, therefore, becomes a reliable option as they have all the members necessary to execute a web development project. Here are all the members that constitute an outsourced web development team with their roles and responsibilities:
Project Manager – A Project Manager oversees the entire development process, coordinates tasks, manages timelines, and serves as the main point of contact between the client and the development team.
Business Analyst – A Business Analyst gathers client requirements, conducts market research, and creates functional specifications to guide the development process for the clients.
Web Developers – They create websites from scratch. Web developers are also hired as front-end developers, back-end developers, and full-stack developers to meet the specific project requirements of clients.
Quality Assurance (QA) Analyst – They test the website for functionality, usability, performance, and compatibility across different devices and browsers, identifying and reporting bugs or issues.
UX/UI Designer They mainly focus on user experience (UX) and user interface (UI) design, ensuring the website is intuitive, user-friendly, and visually engaging.
How Outsource Web Development Projects Cost works?
Cost is the major factor that leads to a shift from in-house web development to outsourcing web development. It is imperative that hiring an in-house developer may result in excess expenditure on onboarding, travel expenses, insurance, medical facilities, etc. But outsourcing saves all these costs as you only have to pay for the services you acquired.
When we draw a comparison between the cost of in-house developers and outsourced developers, the difference in the cost is significant. According to Payscale, the average annual salary for an IT developer in the US is $71,508. However, this figure does not account for the additional hidden costs associated with employing in-house team members. Below are the standard indicative prices charged by outsourced web development companies for different services:/p>
Basic website – $500 – $5,000
E-commerce website – $3,000 – $30,000
Custom web application – $2,000 – $50,000
Mobile App Development – $3,000 – $150,000
Website maintenance – $50 – $200/month
Content Management System (CMS) integration – $500 – $5,500
Our Web Development Technologies Competencies
Times Agency Group, as a thriving web development outsourcing company, provides the following services under the web development category.
eCommerce
E-commerce is the platform where one can buy goods and services via online platforms. We cover the following platform in e-commerce web development:
WordPress/Woocommerce
We develop and customize eCommerce websites using the popular WordPress platform and its WooCommerce plugin.
Shopify
We have talent who are skilled in building and managing online store sites using the Shopify platform, leveraging its robust features and functionality.
Magento
Our development team is experienced in developing scalable and feature-rich eCommerce websites using the Magento framework.
Platforms
We provide the following development platforms by assessing the unique needs of your project:
Full stack development
Development process that is capable of handling both front-end and backend development tasks, ensuring comprehensive and integrated solutions.
Front end development
Web development proficient in creating visually appealing and user-friendly interfaces using HTML, CSS, and JavaScript frameworks.
Backend development
Development process that is skilled in building server-side applications and databases using technologies such as PHP, Python, or Ruby on Rails.
Frameworks
Web development frameworks are a set of tools and resources used by developers in creating and managing websites. We provide the following framework under our outsourced web development services:
React.js development
A JavaScript library for building interactive and dynamic user interfaces to make website work seamlessly.
Node.js development
A runtime environment that allows server-side JavaScript execution, enabling scalable and efficient backend development.
Angular.js development
AngularJS is a JavaScript framework used to create interactive single-page applications with a modular and straightforward approach.
Vue.js development
A progressive JavaScript framework for creating user interfaces, emphasizing a website's simplicity and ease of integration.
Coldfusion development
A rapid web application development platform that combines server-side scripting and database integration.
Django development
A high-level Python web framework that promotes rapid development, clean design, and scalability in the web application.
Our Approach to Offshore Website Design and Development
Offshore web development is another sought-after outsourcing method that saves abundant time and cost for companies. Times Agency Group is dedicated to being your top choice for offshore website development services, offering exceptional expertise and unmatched commitment to meet your needs. We adhere to the following approach while serving your web development needs overseas:
Project input and specification
In this step, we collect the initial requirements, guidelines, scope, functionality, and details provided by the clients.
Feasibility Analysis
Our team then assesses the project's viability on various accounts, such as technical requirements, timelines, and resources.
Project Scope of Work
Our team collaborates with the clients in establishing the scope of work, objectives, deliverables, and other relevant goals.
Team Matching
After establishing the scope of the project, we then assign a skilled and dedicated offshore development team for the specific requirement.
UI Web design
Our team coordinates with our clients at every step while designing their required UI/UX design and use their expertise in designing seamless UX/UI.
Project Development
We adhere to industry best practices and employ agile methodologies throughout the execution of development tasks.
QA Testing
Our Quality and Assurance Analyst conduct quality assurance testing to ensure error-free functioning of the site or application.
Product Launch, Support, and Maintenance
Our approach focuses on facilitating successful product deployment, offering continuous support, and conducting regular maintenance activities.
Our Outsource Web Development Services
With a robust and flexible approach, we provide the following outsourced web development services to our clients:
Custom Web App Development
We provide our clients with tailored web applications that meet their specific project requirements.
Front-end and back-end Development
Our team excel in developing both the front-end and back-end components of websites and web applications.
eCommerce Website Development
We assists our clients by creating robust and user-friendly eCommerce websites and helping their online businesses flourish.
UI/UX Design (Website Designing)
Our team places special emphasis on the user experience by creating visually appealing and intuitive designs for websites.
Consulting
We offer expert guidance and consulting services to help you make informed decisions about your web development projects.
How to find a website design and development outsourcing company overseas?
If you find it difficult to locate a reliable web development outsourcing company overseas, then you are not alone! Many startups, small-medium scale companies, and even some big firms are looking for a reliable outsourcing company to hand over their web development requirements.
You may find all these companies looking for the right opportunity to outsource, but there is no such thing as the right time. It all begins with an analysis of your unique project requirements. Here are some steps that you must follow to proceed with your hunt for a reliable web development outsourcing company:
Determine your project requirements
Research Web development outsourcing destinations
Seek recommendations and referrals from fellow industry workers
Take research help from online platforms
Review the shortlisted companies' portfolios and case studies
Evaluate their expertise and technological know-how
Communicate your project requirements to them
Request proposals and quotes
Conduct the companies' interview
Sign the outsourcing gig contract and start with a small project
Why outsource web development services to us?
Times Agency Group thrives on its operations as the leading web development outsourcing company. We extend our services as an offshore web development company to cater to our clients across the globe. Here is why you entrust us with your web development requirements:
Experienced team
We have an experienced team of designers and developers who understand every complexity in the requirements of the clients.
Seamless Communication
We nurture a long-term relationship with our clients by keeping them included across every step from start to finish.
Cost-friendly prices
Our cost-effective prices are what set us apart from our competitors. We make your web development requirements fulfilled under budget.
Worldwide reach
Our offshore development services cater to clients across all countries by giving them quality services at their convenience.